This week, King County Executive Dow Constantine announced a plan to invest $52 million in open space preservation – recently approved by the King County Council – that will fund 36 projects, including in Kent.
The projects are intended to increase access to greenspace and parks in underserved communities, acquire land for habitat restoration, protect tree canopy, and strengthen the local food system.
The plan, which will allocate the open space preservation funding generated in part by the county's Conservation Futures Program, was approved at the same time King County voters passed Executive Constantine's proposal to restore that local program funding to its original rate starting this year. It will maintain the accelerated pace for open space preservation that King County kicked off in 2019 and advance the Land Conservation Initiative, a regional partnership to protect the last, best 65,000 acres of open space within a single generation. Additional funding for the new projects will come from the voter-approved King County Parks Levy.
"We're investing to protect greenspace, restore habitat, conserve tree canopy and expand access to fresh, local food," said Executive Constantine. "Thanks to King County voters, we're able to expand the Conservation Futures program and fund more open space preservation projects like these, contributing to healthier, more resilient communities."
"Protecting green space and making investments that support healthy communities and ecosystems are crucial for the long-term health and sustainability of our region. And today's actions determine the world that our children will call home tomorrow, whether that home is urban (like my district), suburban, or rural," said King County Councilmember Jeanne Kohl-Welles. "I'm very excited that so many creative, community-driven groups are receiving funding this year, and look forward to seeing the many impacts that these investments make."
Thirteen of the projects are led by cities, which will receive a combined $16.7 million in Conservation Futures funding. They will increase access to recreation where the need is greatest and support community-based agriculture in areas where access to fresh, local produce is limited.
Here are a few of the projects submitted by cities that will receive funding: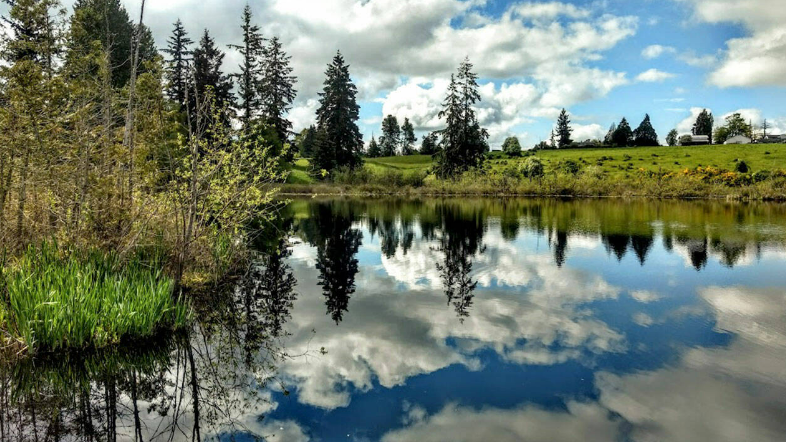 Acquiring the final pieces of private land to complete Clark Lake Park in Kent and ensure public ownership and access to the lake and all the land surrounding it.
Preserving Lakeview Park in Burien, which was at risk of being developed.
Protecting open space to create Bow Lake Springs Wetland Park in SeaTac, a greenspace with a perennial spring within walking distance of affordable housing.
Acquiring land for GROW Northwest's Ching Community Gardens, a site of historical importance and the future home of a P-Patch that will help community groups address food insecurity.
The other 23 projects led by King County will receive $20.1 million in funding generated by Conservation Futures and an additional $14.9 million from the King County Parks Levy. The projects will achieve a wide range of goals that include expanding King County parks and trails, creating green buffers, and acquiring natural lands that will be the site of future habitat restoration projects.
A few of these projects include:
Acquiring the last private inholdings in the Middle Fork Snoqualmie River Valley, creating 100,000 acres of contiguous public land and protecting high-quality trout habitat.
Protecting floodplain habitat at North Green River Park, to support salmon health and help close gaps in a forested public land corridor of more than 600 acres in size.
Conserving tree canopy in a heavily paved part of Skyway-West Hill and providing greenspace for a nearby neighborhood where there is limited access to open space.
Expanding multiple King County parks, including Three Forks Natural Area and Mitchell Hill Forest near Issaquah, and set the stage to expand backcountry trails that will connect it to 2,000 acres of public lands stewarded by the Washington State Department of Natural Resources.
Executive Constantine based his proposal on recommendations by the Conservation Futures Advisory Committee.
"The impressive list of projects approved for 2023 funding reflects the ongoing commitment of King County residents to preserve and enhance the parks and natural areas that make this a special place to live," said Mark Johnsen, Chair of the Conservation Futures Advisory Committee. "The committee is proud to recommend funding for these projects – to protect forests, shorelines, rivers, farms, and trails, and to make our cities greener, more equitable, and more resilient to climate change.  We appreciate that King County invests in high-priority conservation areas, both rural and urban."
Conservation Futures was established more than 50 years ago by the Legislature, empowering county voters to levy a property tax of up to 6.25 cents per $1,000 of assessed property value to permanently protect open space. Executive Constantine also included funding for open space preservation in the current King County Parks Levy, which voters approved in 2019.